The Breast Center Prompts Healthy Conversation with Decorated Bras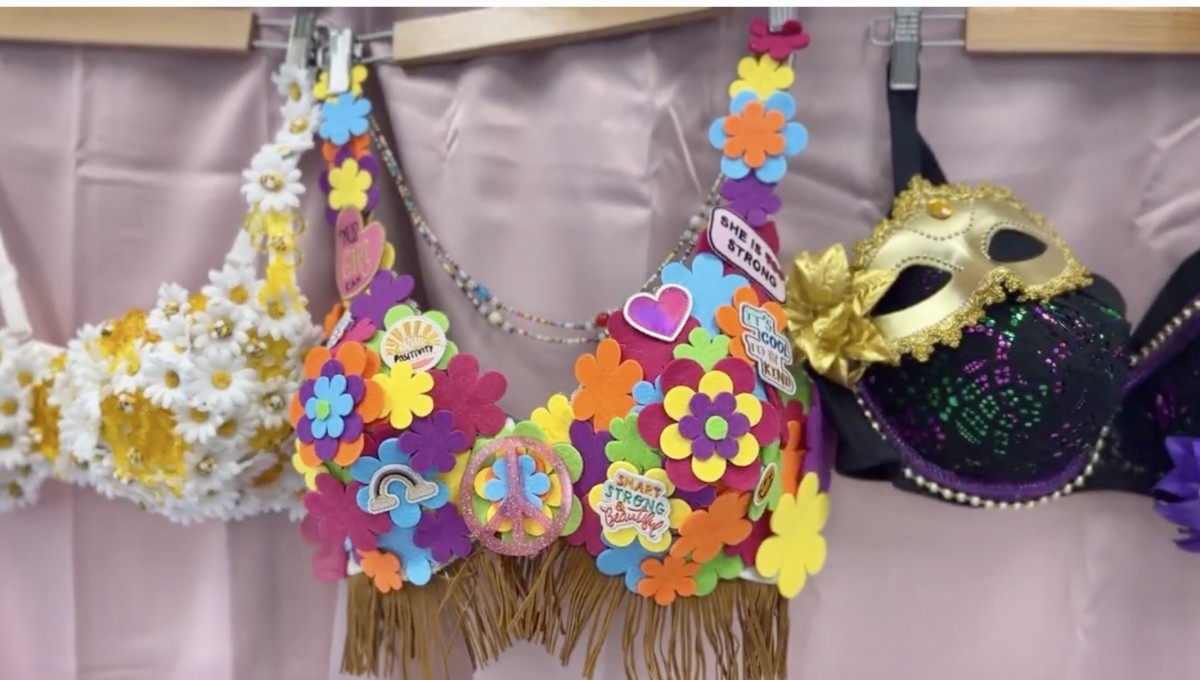 Staff at The Breast Center at National Park Medical Center (NPMC) wanted to create conversation about breast cancer and breast health not only during Breast Cancer Awareness month in October, but also every day. So, they set out to do this with an everyday item – the bra.
They created one-of-a-kind bras by decorating each with a unique theme chosen by the artist. For example, there is The Gaudi Bra, in honor of Mardi Gras, and the Don't Gamble with Breast Cancer Bra, in tribute to Oaklawn Casino.
Jo-Dee Russell, Director of Imaging Services at NPMC, and artist of the gambling-themed bra, launched the concept back in February in preparation for the Pink Out event held each year at Oaklawn Racing.
"I had a good friend who died of cancer because she gambled with it," Russell says. "That's one of the reasons my bra has a gambling theme. But the purpose of the bra is to keep women and men talking about breast health and the importance of mammograms."
The initiative is fun for the staff and a talking piece for the community, but there are sobering statistics at the heart of it. The American Cancer Society estimates that nearly 44,000 women will die this year from breast cancer and women have a one-in-eight chance of getting breast cancer in their lifetimes.
Today, The Breast Center has over a dozen decorated bras will be taking them on the road to events to get conversations started. Each bra tells a different story. To hear some of the stories below, check out the videos.
Read All Posts