Heart and Vascular Center
The Heart and Vascular Center of Central Arkansas
The Heart and Vascular Center of Central Arkansas creates a heart care epicenter at National Park Medical Center, and it is the largest, most comprehensive freestanding cardiac facility in the region, combining Outpatient, Inpatient, and critical care in one heart center while also connected to a full service acute care hospital. Now, with the addition of cardiac electrophysiology, the Hot Springs area has access to even more advanced heart care closer to home.
Next Steps
Call 911
If you are experiencing a medical emergency, click to call 911.
Call 911
Our Cardiac Services
| | |
| --- | --- |
| | |
| Our Heart and Vascular Center features three Cardiac Cath Labs. Each Cath Lab procedure includes a full team of specialists to ensure the best quality care. | Our state of the art Rehab Center features a medically supervised program designed to help improve cardiovascular health after a cardiac event or surgery. |
| | |
| We are proud to now offer electrophysiology to assess your heart's electrical activity, used to diagnose abnormal heartbeats and arrhythmia. | Our Dedicated Cardiovascular Surgery Suite (CVOR) is designed for a variety of heart procedures, including bypass surgeries, heart valve repairs and replacements, minimally invasive and open aortic aneurysm repairs, and endovascular procedures. |
---
We Are Chest Pain Accredited
The American College of Cardiology has recognized National Park Medical Center for its demonstrated expertise and commitment in treating patients with chest pain. NPMC was awarded Chest Pain Center Accreditation based on rigorous onsite evaluation of our team's ability to evaluate, diagnose and treat patients who may be experiencing a heart attack.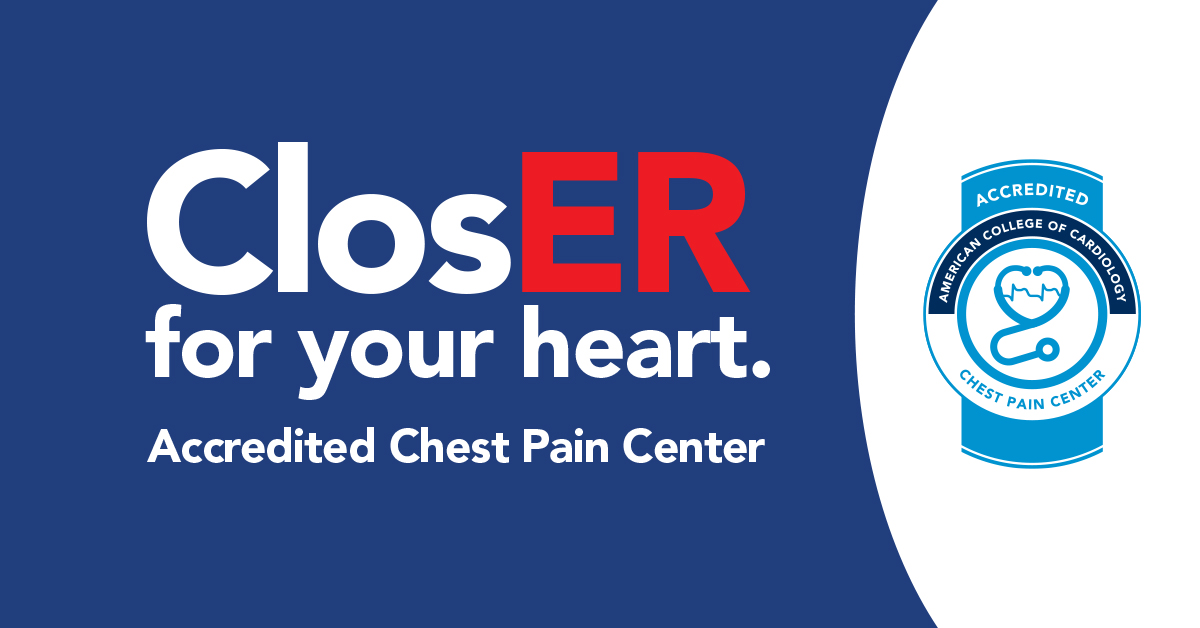 Our Physicians Share More about Heart Procedures
Our Patients Share Their Cardiac Stories
---
Arriving at the Heart and Vascular Center
Entrance & Parking
The Heart and Vascular Center is connected to National Park Medical Center, but has a separate entrance and parking area, located off Hollywood Avenue. The center creates a third floor at NPMC, but is also at ground level.
Registration Desk & Family Waiting Area
Upon entering the Heart and Vascular Center, patients and guests are greeted by a welcoming registration and waiting area specifically for patients and guests of the Heart and Vascular Center of Central Arkansas. This will include:
Cardiac Cath Lab Patients
CVICU Patients
Cardiac Rehab Patients