NPMC Women's Center Earns Empowered Birthplace Recognition from UAMS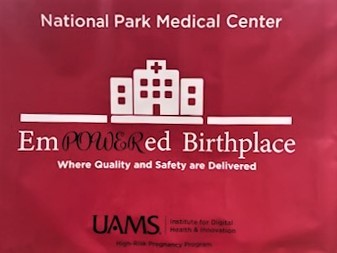 National Park Medical Center and the University of Arkansas Medical Sciences (UAMS) collaborated on an 18-month project to reduce postpartum mortality rate and improve the health and well-being of new and expectant mothers.
The number of U.S. women dying from complications during delivery has risen to its highest levels in years. In 2021, 1205 women died in the U.S. during or soon after giving birth. Initial 2022 data puts the unofficial number around 762, back to pre-covid numbers, but that number is expected to rise. The US leads the world's wealthiest countries in the highest percentage of maternal mortality.
Compounding this are the healthcare disparities of childbirth. African American women are three times more likely to die than white mothers.
"We want to be the place where expectant mothers feel safe and welcome and want to have their babies. We have gynecologists, midwives, comfortable delivery rooms and a caring staff. We also want to ensure we are using the best practices for successful deliveries," says Lisa Wallace, NPMC Chief Nursing Officer.
According to the World Health Organization, postpartum hemorrhaging is the leading cause of maternal mortality worldwide, resulting in about 70,000 deaths each year. Postpartum hemorrhaging is the result of the failure of the uterus to contract enough after delivery to compress the blood vessels where the placenta was attached. Symptoms include uncontrolled bleeding, decreased blood pressure, and increased heart rate.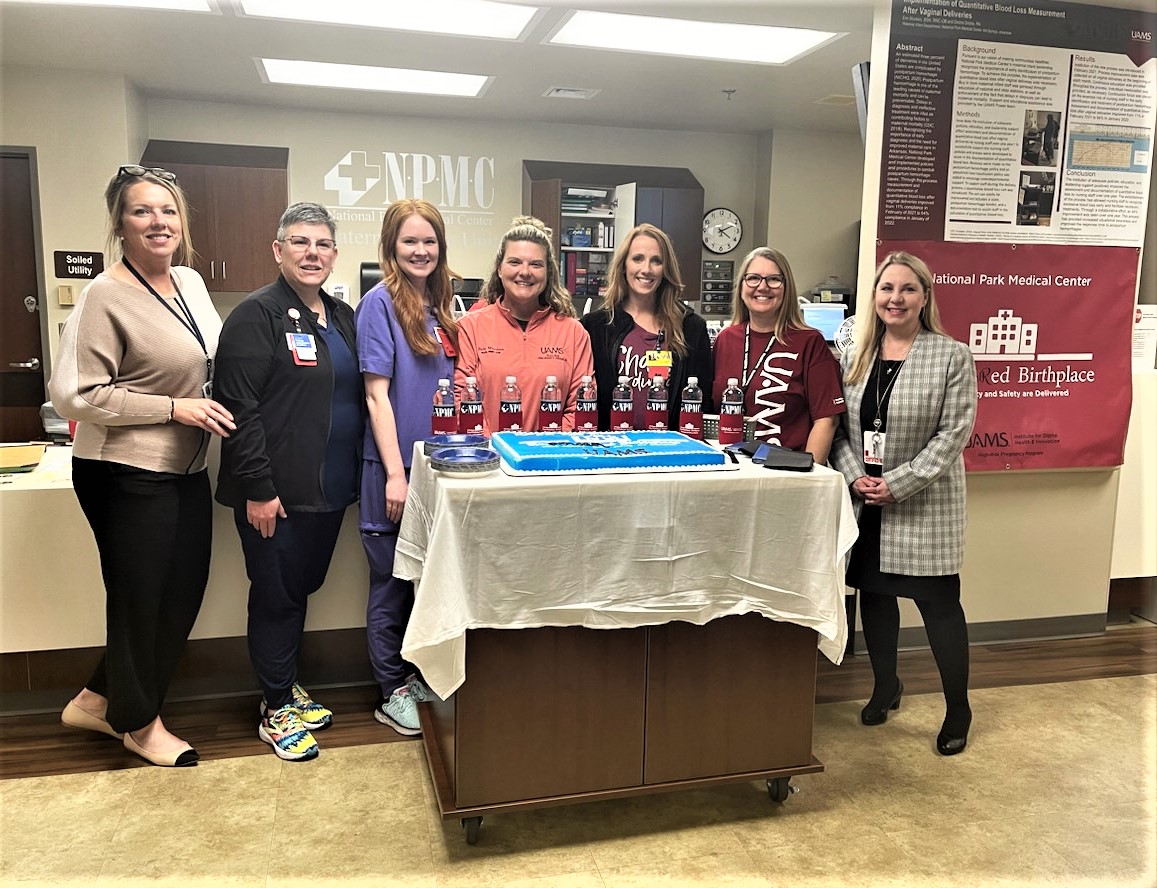 To prevent maternal deaths post-delivery, the UAMS High Risk Pregnancy Program developed a method of measuring blood loss after vaginal deliveries. Through proper and proactive measurement and identification of blood loss, baby and mother have a safer delivery and better postpartum outcome.
The staff at NPMC Women's Center worked with UAMS on this Empowered Birthplace initiative for 18 months to implement processes that track and measure blood loss during birth. This resulted in the assessment and documentation of quantitative blood loss improving from 11% to 94% in one year's time.
"By working with UAMS to institute policies and educate staff in the assessment and documentation of quantitative blood loss, we dramatically increased situational awareness and improved response time to postpartum hemorrhages. This makes NPMC an even safer place to have a baby," says Casey Willis, NPMC COO.
***
National Park Medical Center (NPMC) has been providing quality healthcare for over 60 years, offering a full range of inpatient and outpatient specialized services. Located in Hot Springs, Arkansas, with provider locations across the city, NPMC is a proud part of the Lifepoint Health family of hospitals.
Direct media inquiries to Krista Creel, NPMC Market Director, Marketing & Communications.
Read All Posts