National Park Medical Center Names 2021 Mercy Award Winner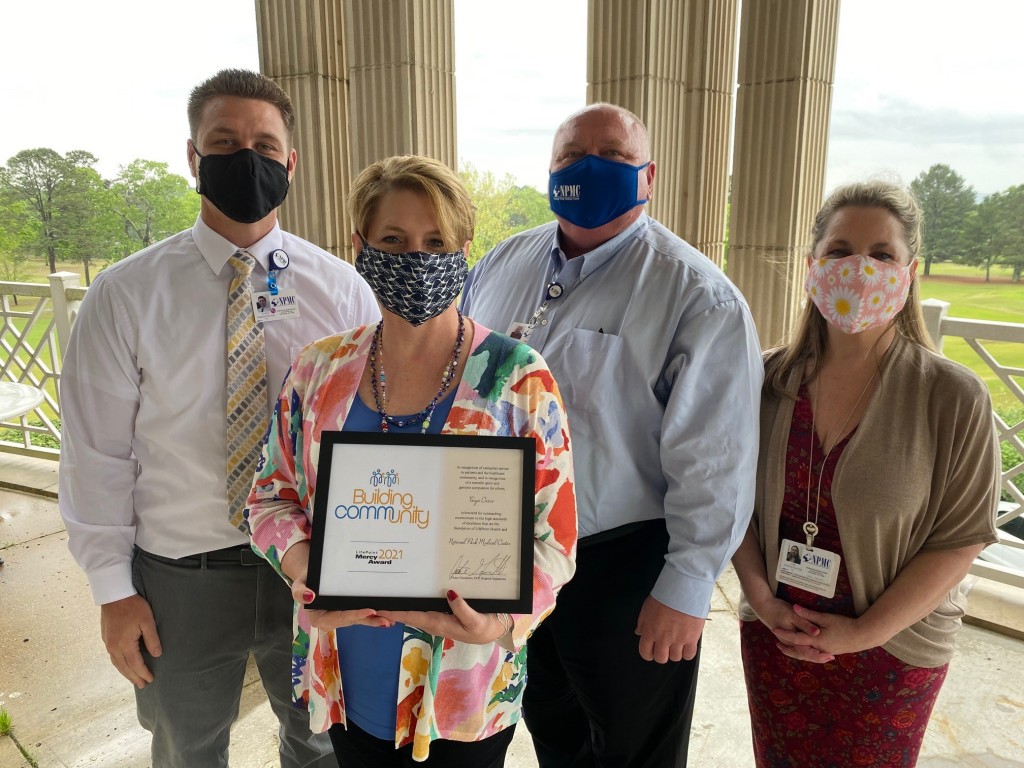 National Park Medical Center (NPMC) recently announced that Taryn Cicero has been recognized as the hospital's 2021 Mercy Award winner. The Mercy Award recognizes one employee from each of LifePoint Health's hospitals who profoundly touches the lives of others and best represents the spirit and values on which the company was founded.
The Mercy Award is an annual recognition program established in 2002 to honor the life and contributions of Scott Mercy, LifePoint's founding chairman and chief executive officer. The award is considered the highest honor a LifePoint employee can receive.
"At National Park Medical Center, we share LifePoint's commitment to making communities healthier, and we recognize this is supported by the good work and service of our employees on and off the job," said Scott Smith, CEO of NPMC. "We are extremely proud to recognize Taryn Cicero for her efforts on behalf of our patients and our community. She goes above and beyond each and every day to ensure that every person she encounters receives the highest level of care and compassion."
Taryn is a scheduler at NPMC, and has worked with the hospital for a year and a half. She was nominated by her supervisor, Gwen Sparks. In her nomination Gwen wrote, "Taryn is an amazing person that always gives back to people. She doesn't seem to rattle easily when work becomes stressful. She uses her calming voice to reduce anxiety in a very fast-paced environment with high call volumes, especially during a Pandemic. She takes time to listen and see what their concerns and needs are and most importantly, follows through to make sure their issues are directed toward a resolution. This is done with a pleasant demeanor that is a positive encounter for not only those she is speaking to, but those working around her." Taryn is also a foster parent, providing protection, love and care to vulnerable children before they are placed with their forever families or are returned to their biological parents.
Each hospital winner, including Cicero, will be considered for LifePoint's 2021 companywide Mercy Award. The companywide winner will be announced this summer and honored during a ceremony in Nashville, Tenn., in August, to which Cicero and all hospital winners are invited to attend.
About National Park Medical Center
National Park Medical Center is a 163-bed full-service acute care hospital located in Hot Springs, Arkansas. Our mission is simple: Making Communities Healthier. We are a part of the LifePoint Health family of hospitals, which means we aim to create a place where people choose to come for healthcare, physicians want to practice, and employees want to work. Our core values are honesty, integrity & trustworthiness, inclusion, compassion and legal/ethical compliance. Our hospital's Joint Commission accreditation powerfully demonstrates our commitment to meeting the highest national standards for quality and safety.
Read All Posts