At National Park Medical Center (NPMC), Nursing plays a key role in the success of our patient's health. Our team of nursing professionals use their compassion and skills to improve the health of our community.
We recognize that both RNs and LPNs make meaningful contributions to the health of our community and are always interested in both types of professionals. NPMC has a long history of employee satisfaction, with many employees tenured for 20 or more years. We are the place to come and build your career.
Are you a looking for an exciting new challenge? We provide acute care nursing in a variety of areas such as: Women's Services that include Labor & Deliver as well as Nursery nursing. We have a newly expanded Geri-Psych Unit called Senior Care. We also have opportunities for you to use your skill and knowledge in our Rehab, ICU, Emergency, Surgery and Med/Surg units.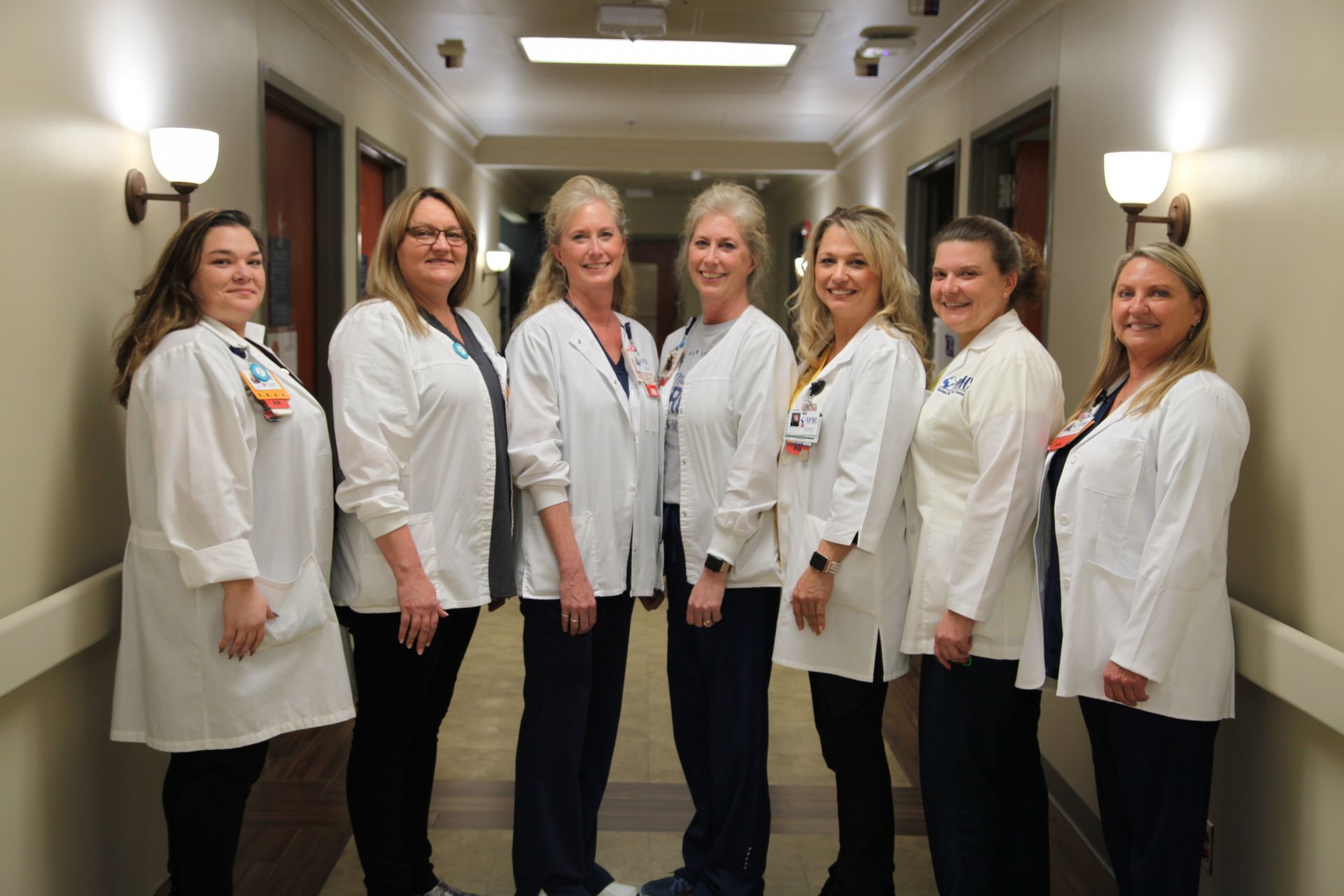 Our Nurse Leaders would love to hear from you and tell you more about their units!
From Left:
Tabitha Island, RN, Senior Care Unit Director - (501) 620-1562
Jewell Briggs, RN, ICU/CVICU Director - (501) 620-2780
Sherri Schamp, RN, BSN, Med 2 Unit Director - (501) 620-2163
Terri Dobyns, RN, BSN, Med Surg Unit Director - (501) 620-2794
Priscilla Couch, RN, MSN, Emergency Department Director - (501) 620-2409
Erin Lawrence, BSN, RNC-OB, Director of Maternal Infant Services - (501) 620-1255
Tonja Wood, RN, Rehab Nurse Director - (501) 620-1154
To learn more about how NPMC could be the right move for you and or to schedule a tour, please contact the Human Resources Department at (501) 620-1302.
Want to learn more about our employee benefits? Click here!