Stick With Your New Year's Resolution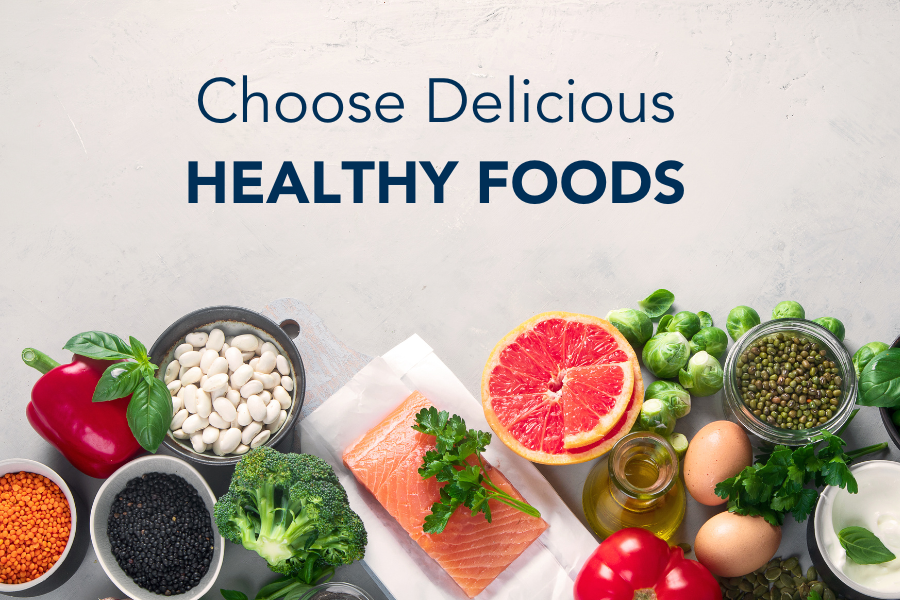 You've heard it before. Eating healthy foods is good for your body and your mind. If your resolution for 2023 is to get healthier and feel better, a simple place to start is by choosing healthier foods to put on your plate.
The U.S. Department of Agriculture recommends using My Plate as a guide to help you choose the right foods for you. My Plate consists of suggested portions and ratios of fruits, vegetables, grains, proteins and dairy you should put on your plate each day. It looks like this:
Fruits & Vegetables - Make half of your plate fruits and vegetables.
Grains - Make half of your grains whole grain.
Proteins - Vary your protein routine.
Dairy - Choose low-fat options or dairy alternatives.
National Park Medical Center can help you get healthier. Learn more about our Digestive Services and how we can help you achieve your healthy living goals. We can also help identify stumbling blocks to living a healthier life, beginning with assessing your digestive health.
***
National Park Medical Center has been providing quality healthcare for over 60 years. NPMC offers a full range of inpatient and outpatient specialized services, including emergency services, diagnostic and interventional cardiology, orthopedics, obstetrics, ENT, diagnostic and interventional radiology and more. Home to the Heart and Vascular Center of Central Arkansas, NPMC provides the technology and healthcare specialists required for excellence in heart care.
NPMC is located in the beautiful city of Hot Springs, Arkansas, with provider locations across the city. NPMC is proud to be a part of the Lifepoint Health family of hospitals
Read All Posts