NATIONAL PARK MEDICAL CENTER OFFERS ROBOTIC KNEE SYSTEM FOR TOTAL KNEE REPLACEMENT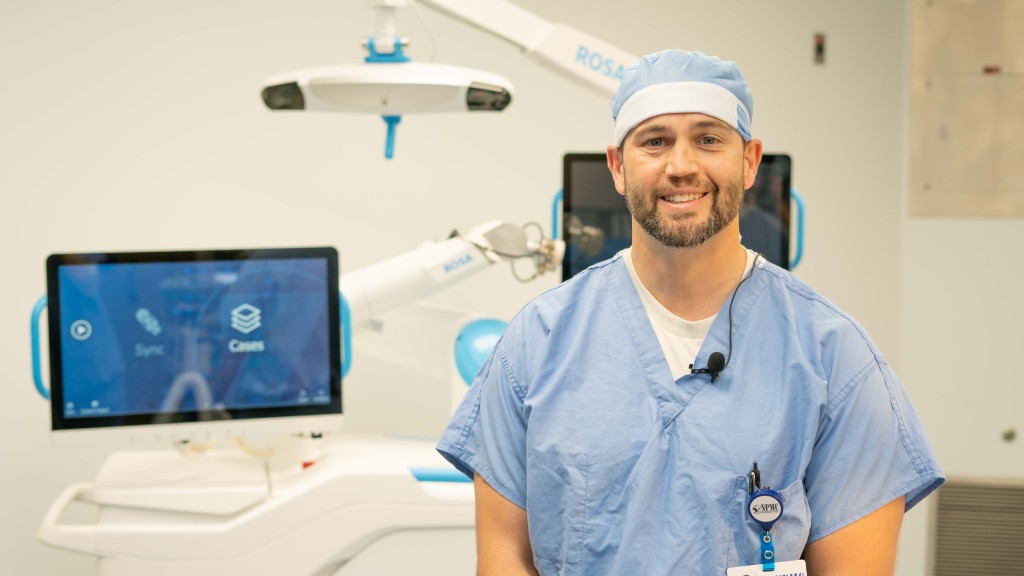 National Park Medical Center, a part of LifePoint Health, is pleased to announce it has acquired the latest innovation in robotic technology for knee replacement surgeries, improving surgical outcomes and allowing faster patient recovery. This is made possible by a more than $700,000 investment from LifePoint Health.
Total joint replacement is one of the most commonly performed, elective surgical procedures in the United States.1 The robotically-assisted surgical system is designed to help perform total knee replacement surgery. It includes features to assist with bone resections and assessing the state of soft tissues in order to facilitate implant positioning intraoperatively. Data provided by the robot assists with complex decision-making and enables surgeons to use computer and software technology to control and move surgical instruments, allowing for greater precision and flexibility during procedures.
"For everyone involved – surgeons, medical staff and, most importantly, patients – robotic-assisted knee replacement has the potential to offer a number of key benefits and advantages," Orthopedic Surgeon, Dr. Michael Hubbard said. "We know the decision to have joint replacement is often a difficult one for patients to make, and we believe these robotically-assisted technologies have the potential to make it an easier one moving forward."
"This advancement is exciting for our surgeons, patients, and our entire community," said Hubbard. "Total knee replacements are one of my most commonly performed procedures, and this advancement has the potential to lead to decreased post-operative pain, a shorter hospital stays and improved clinical outcomes."

Learn more or find an orthopedic surgeon at NationalParkMedical.com or by calling 877-320-3222.
About National Park Medical Center
National Park Medical Center is a 163-bed full-service acute care hospital located in Hot Springs, Arkansas. Our mission is simple: Making Communities Healthier. We are a part of the LifePoint Health family of hospitals, which means we aim to create a place where people choose to come for healthcare, physicians want to practice, and employees want to work. Our core values are honesty, integrity & trustworthiness, inclusion, compassion and legal/ethical compliance. Our hospital's Joint Commission accreditation powerfully demonstrates our commitment to meeting the highest national standards for quality and safety.
###
Read All Posts