National Park Medical Center and the American Heart Association Announce 2020-2021 Sweetheart Class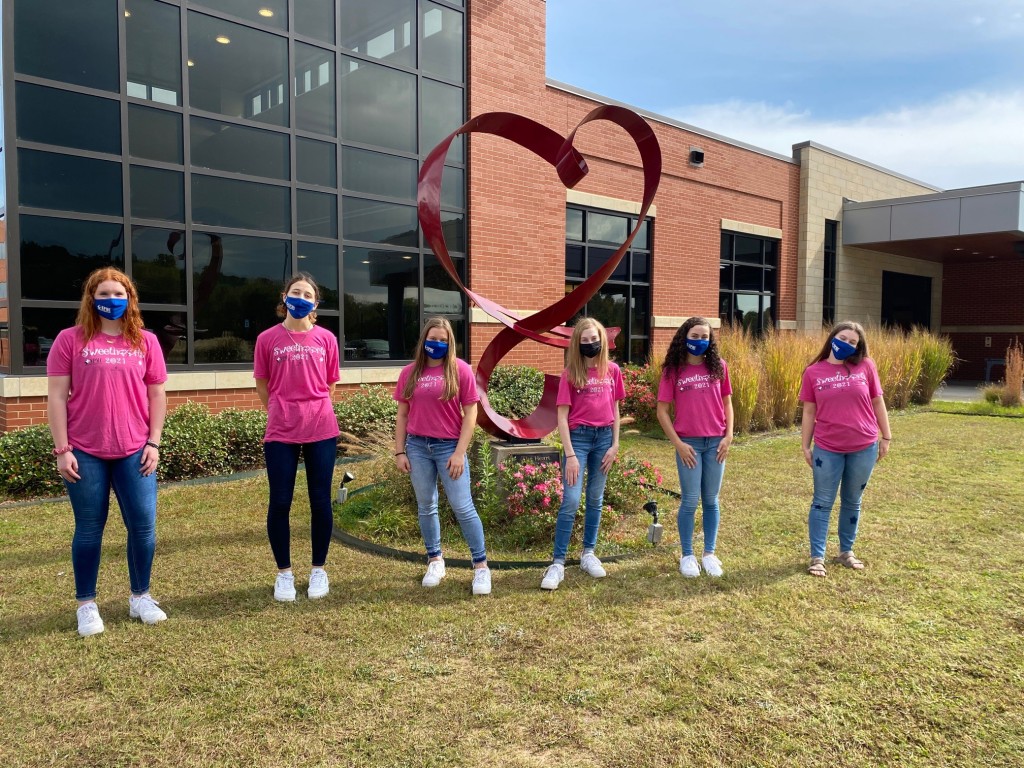 National Park Medical Center and the American Heart Association
Announce 2020-2021 Sweetheart Class
October 15, 2020 – (Hot Springs, AR) Thirty-nine young women from the Garland County area were recently welcomed into the 2020-2021 American Heart Association (AHA) Hot Springs Sweetheart program, presented by National Park Medical Center (NPMC). This is the 15th year for the Hot Springs Sweetheart program.
"Obviously, this year will be different," said Hot Springs Sweethearts founder and chair, Kathryn Russell. "The health and safety of our sweethearts is our priority, and we are so proud of their commitment to learning more about heart-healthy lifestyles. I am grateful for our longstanding relationship with National Park Medical Center, and their commitment to the program, event amidst a global pandemic."
The AHA Sweethearts are a group of high school sophomores & juniors who commit to learning about cardiovascular diseases and lead healthy lifestyles by participating in heart healthy activities from October through March. The program culminates with the introduction of the Sweethearts at the AHA Heart Ball. The Heart Ball is also sponsored by NPMC and will be chaired in 2021 by Dr. Eric and Lori Bowen. The 2021 Heart Ball is scheduled for May 15, 2021 at the new Oaklawn Event Center at 2705 Central Avenue.
"The Hot Springs Sweethearts program is truly a passion project for us at NPMC," said Mandy Golleher, National Park Medical Center's director of communication and marketing. "Every year these young ladies dedicate so much time and effort into learning more about heart disease and then carrying out a heart healthy lifestyle. We have also seen so many young women leave this program with a passion for healthcare, with many going into nursing school, radiology programs and even some in medical school. It is also our pleasure to continue our work with the Hot Springs Sweetheart founders, Paul and Kathryn Russell, who pour their hearts and souls into the Sweethearts program every year to bring education and awareness to these young ladies against the number one killer among men and women – heart disease." The Russells began the Sweethearts program in 2006 in memory of their daughter, Caroline, who died at the age of two of a possible undetected heart condition.
Throughout the Sweetheart program, the young ladies participate in heart-healthy activities and educational opportunities, which include fundraising for the American Heart Association, volunteering for NPMC, certification in infant and adult CPR provided by NPMC, a cardiovascular exercise day with Amy Johnson and Michelle Bell at FBC Fitness, a tour of the NPMC Cardiac Cath Labs, and a Father-Daughter Bar-b-que sponsored by Smokin' In Style. The Sweethearts will also attend a Mother/Daughter soiree sponsored by Lauray's the Diamond Center, where owner Toddy Pitard will present each sweetheart with a special piece of jewelry, and guest speaker Lauren English-Britton will share her personal story about living with a heart condition.
Sweethearts are also required to write an essay about cardiovascular disease, which is graded by an NPMC Cardiology Specialist. The official Sweetheart's photographer, 25 Mockingbird Photography, will provide portraits of each of the Sweethearts. At the end of the five-month program, the Sweethearts perform a specially choreographed dance by Jessica Allen at the Heart Ball.
"The Sweetheart events will look a bit different this year," said Golleher. "We've created a series of virtual presentations to give the Sweethearts insights into the healthcare industry, including our 'Day in the Life of a Healthcare Specialist' series featuring nurses from various specialties, radiology professionals and therapists. Despite the fact that the Sweethearts will never actually come inside the hospital, they still have several opportunities to provide support to our patients and our employees, including patient activity packets, uplifting notes and cards for staff or patients and more. And while our Cath Lab tour will be hosted off-site, the live-virtual tour led by the unit director will offer an in-depth look into the cardiac catheterization lab setting and procedure."
The one Sweetheart who demonstrates the most dedication to the program and the most knowledge of cardiovascular disease will receive the title of "Sweetheart of the Ball" at the Heart Ball, and will receive the $2,000 Caroline Grace Russell Memorial Scholarship paid to the school of the Sweetheart's choosing. The scholarship was established by the Russells to honor the memory of their daughter. She will also receive custom Sweetheart Jewelry designed by Lauray's—The Diamond Center. A Leadership award is also awarded, which includes a $500 scholarship given by Dr. Tim and Cindy English in honor of their daughter Lauren's involvement with the AHA. The very special Catie Cooper Spirit Award, created in memory of 2010 "forever sweetheart," Catie Cooper who was tragically lost during her tenure as a sweetheart, will also be awarded the night of the Heart Ball.
"Paul and I are so proud of the young ladies who have made commitments to both their personal heart health and to become life-long ambassadors for the AHA. The skills and information that they learn during this program last a lifetime and contributes not only to their own health, but also to the health of their families and friends," said Kathryn. "It is exciting to see that despite this year's challenges, so many young women are excited about the opportunity to be a Sweetheart."
The 2020-2021 American Heart Association Sweethearts are Adeline Brasfield, Alexandra Herrera, Allie Pollock, Amoy Gayle, Annaclaire Berry, Aubrey Jennings, Audrey Wacaster, Bailey Ashlock, Beau Kuhn, Brooklyn Bourland, Carsen Cordell , Claire Graham, Daylee Aitken, Drew Dowdy, Elizabeth Chipps , Elizabeth Cowen, Emma Guill, Gabriella Fisher, GraceAnne Fortner, Gracie Hardin, Gracie Ruckstuhl, Julia Malone, Kailyn Dyberg, Kaitlyn Threadgill, Kali Leach, Karli Fountain, Katelynn Foshee , Katherine Foreman, Kenleigh Garner, Kennedy Nida, Madelyn Hurst, Maggie Huett, Masann Hamilton, Meg Morrissey, Olivia Porter, Reagan Boshears, Riley Orr, Sierra Wilmath, Sophia Johnson.
For more information about the Hot Springs Sweethearts, email Russell at
.
About National Park Medical Center
National Park Medical Center is a 163-bed full-service acute care hospital located in Hot Springs, Arkansas. Our mission is simple: Making Communities Healthier. We are a part of the LifePoint Health family of hospitals, which means we aim to create a place where people choose to come for healthcare, physicians want to practice, and employees want to work. Our core values are honesty, integrity & trustworthiness, inclusion, compassion and legal/ethical compliance. Our hospital's Joint Commission accreditation powerfully demonstrates our commitment to meeting the highest national standards for quality and safety.
Read All Posts