40th Annual NPMC Christmas Scramble
Date: December 8, 2023
Time: 10:30 am
Cost: $150.00
For four decades National Park Medical Center has hosted the Christmas Scramble, designed to raise money for the community of Hot Springs.
The scramble benefits the Kamo's Kids Foundation. The primary focus of the foundation is to help children by providing them with athletic gear, special clothing needs, school supplies, and other items needed for school activities.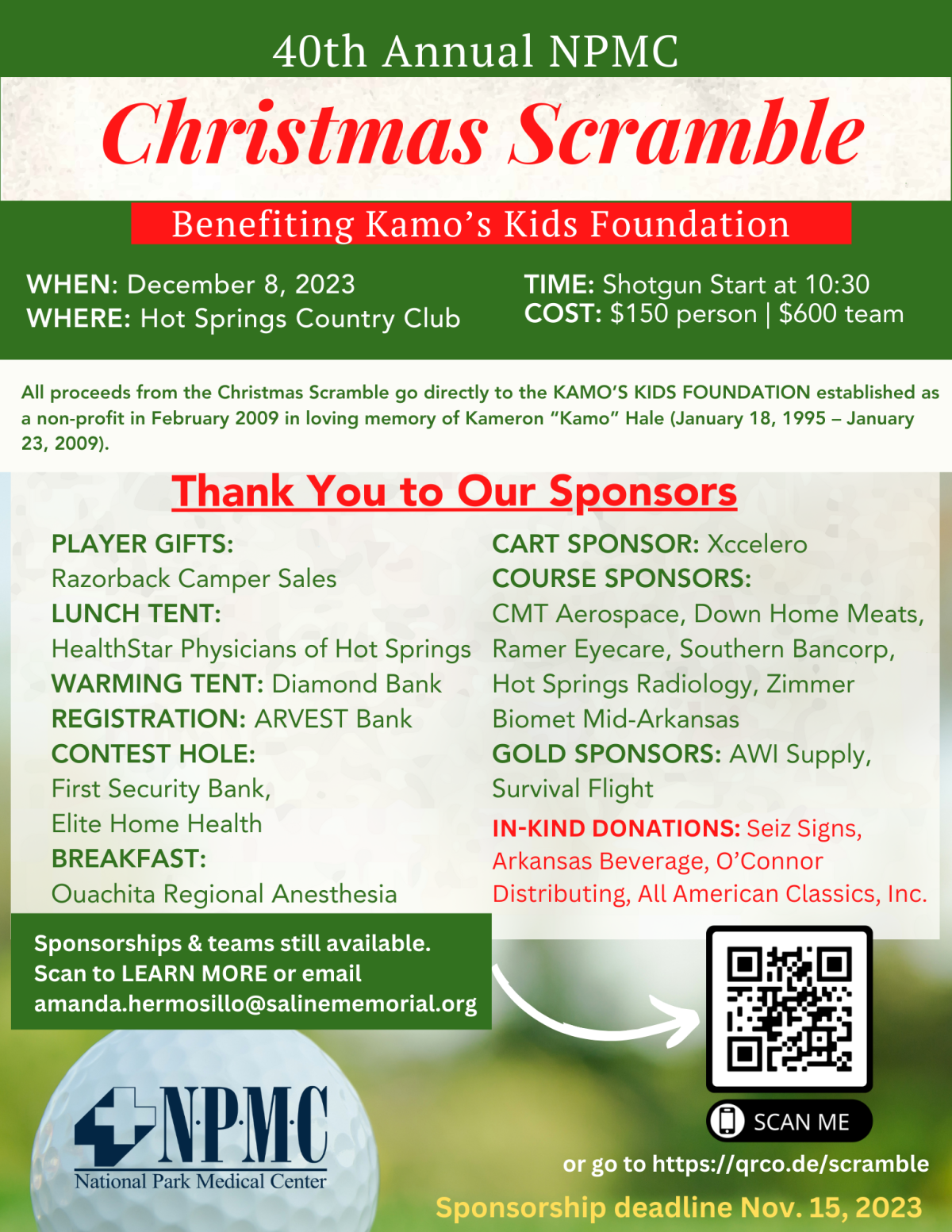 Already have your team? Go here to register names and t-shirt sizes.