Cardiac Rehab and Outpatient Therapy Center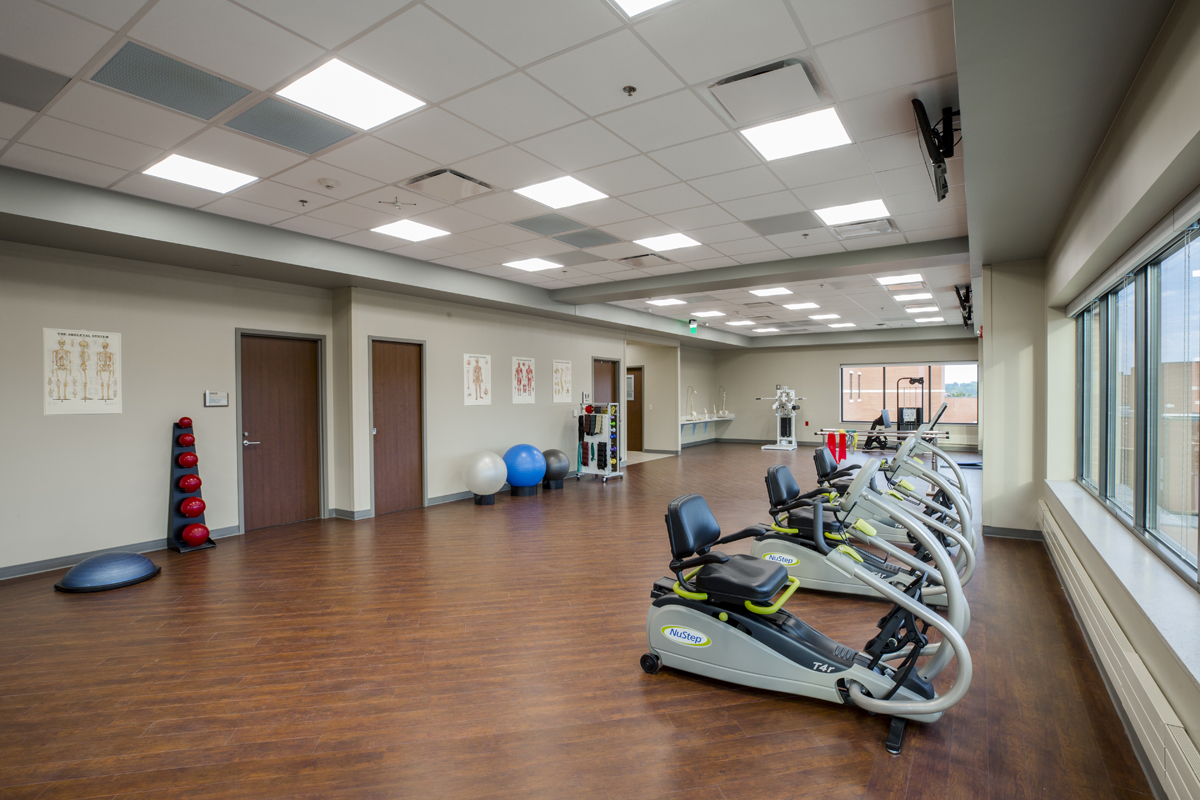 The state of the art, Outpatient Therapy Center and Cardiac Rehabilitation Center is located just inside the Heart and Vascular Center, and features a separate entrance for ease of access. Cardiac Rehab is a medical supervised program designed to help improve your cardiovascular health if you have experienced:
heart attack
heart failure
angioplasty with or without stents
open heart surgery (i.e. Bypass or Valve repair/replacement)
National Park Medical Center's Cardiac Rehab staff is trained in Advanced Cardiac Life Support, Basic Life Support, and ECG interpretation. The Director of the Program has a Bachelor of Science Degree in Exercise Physiology and Master's Degree in Education. The program is divided into three phases to ensure a patient's safe return to healthy cardiovascular activity. Phase one is an inpatient visit, Phase two is a 36-session, 12-week Outpatient Program, and Phase 3 which is an ongoing maintenance program.
The common cardiovascular equipment room is surrounded by windows overlooking Hot Springs Country Club and the NPMC Helipad. The Outpatient Therapy Center also features 4 private therapy rooms for speech, occupational and physical therapy.