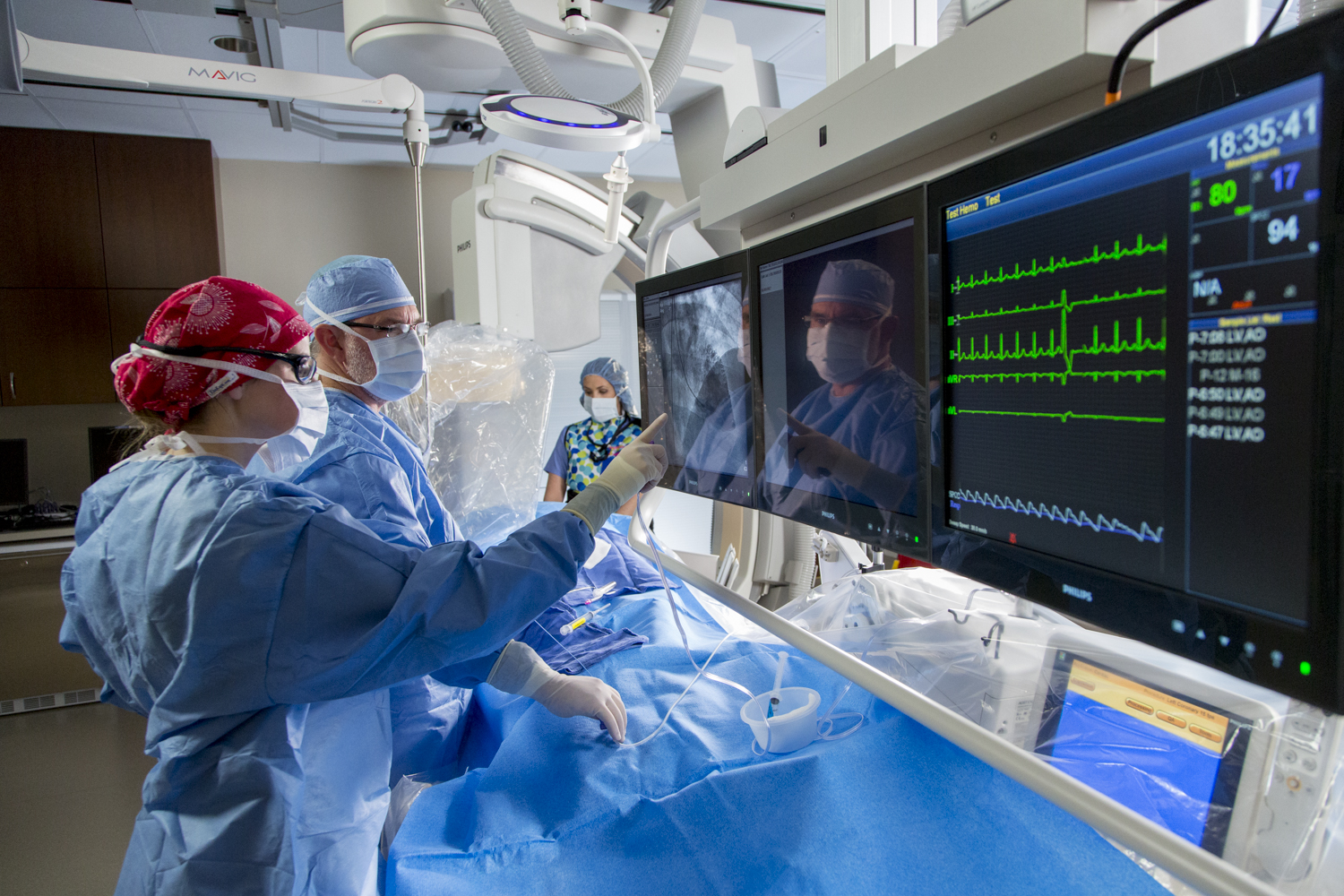 Our Heart and Vascular Center features 3 Cardiac Cath Labs. Each Cath Lab procedure includes a full team of specialists to ensure the highest quality of care. This includes an interventional cardiologist, 2 radiology technologists specialized in cardiovascular care and a registered nurse specialized in critical/cardiovascular care.
One of the most common procedures performed in the cath lab is coronary angiography, which is similar to an x-ray and shows an external map of the arteries while contrast material is injected to examine the flow of blood and check for abnormalities such as build up due to plaque. Our physicians utilize the radial (wrist) artery entry whenever clinically appropriate, which allows for more patient comfort among other advantages.
The NPMC Cath Lab also features Intravascular Ultrasound technology, or IVUS, which allows physicians to see vessels from the inside allowing more precise images and measurements to determine if and where a stent should be placed.
IFR (instantaneous wave-free ratio) is another advanced technology available in NPMC's cath lab. It is a guide wire-based tool that can accurately measure blood flow and help to assess the severity of a lesion in a vessel.
Pre & Post Cath Procedure Area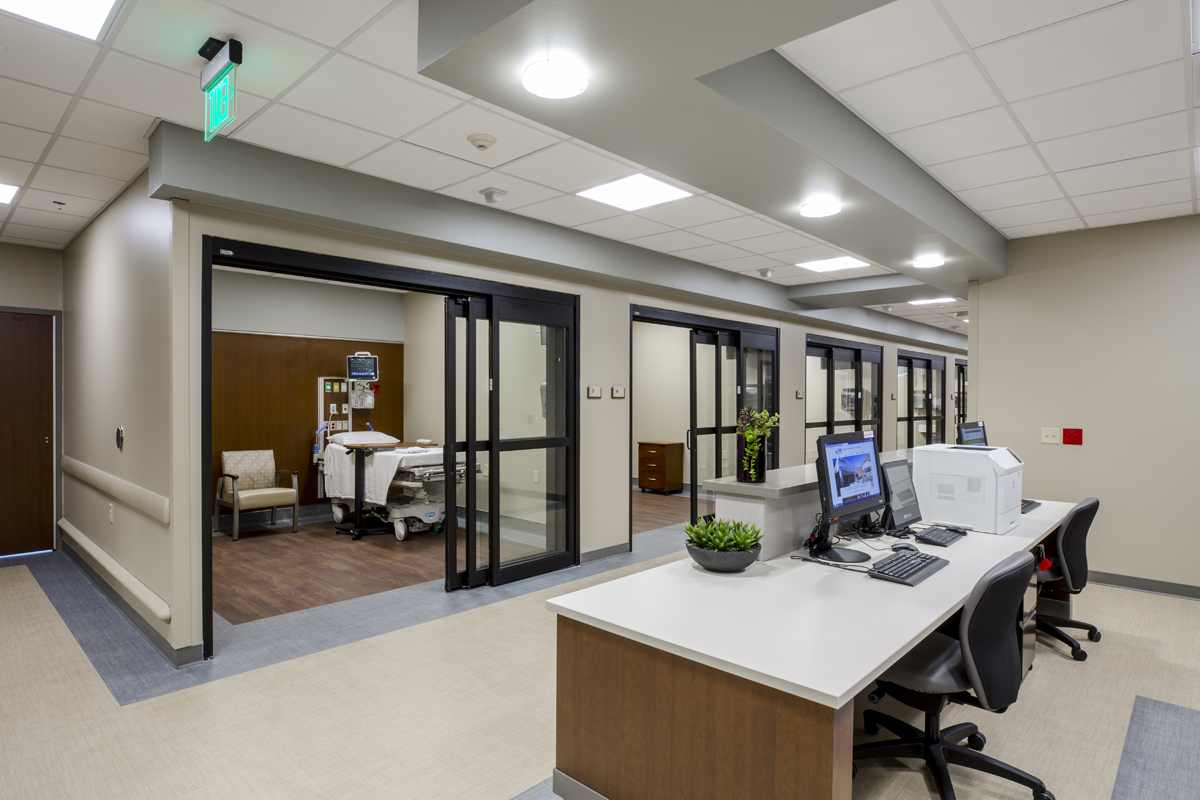 The Heart and Vascular Center features a 12-Bed Pre and Post Cath Procedure area for the preparation and recovery of cardiac catheterization patients. These may include:
Coronary Angiography or Coronary catheterization
Coronary Angioplasty or Percutaneous coronary intervention/PCI
Permanent and temporary pacemaker implantations
Atherectomy (Plaque Removal) of heavily calcified vessels
Left and right Sided pressure studies
Peripheral Angiography and Intervention
This unit features 12 private patient bays with doors for privacy and comfort. The Pre & Post Cath procedure area is staffed by a registered nurse with special training in post cath recovery.
"Cardiac catheterization" is a general term for a group of procedures that are performed using this method, such as coronary angiography, as well as left ventricle angiography. The Cath Labs are also used to perform peripheral arteriography, angioplasty and stenting in the legs.
Once the catheter is in place, it can be used to perform a number of procedures including angioplasty and PCI (percutaneous coronary intervention) angiography. A list of procedures carried out in the Cath Lab includes:
Coronary Angiography or Coronary catheterization
Coronary Angioplasty or Percutaneous coronary intervention/PCI
Permanent and temporary pacemaker implantations
Atherectomy (Plaque Removal) of heavily calcified vessels
Left and right Sided pressure studies
Peripheral Angiography and Intervention